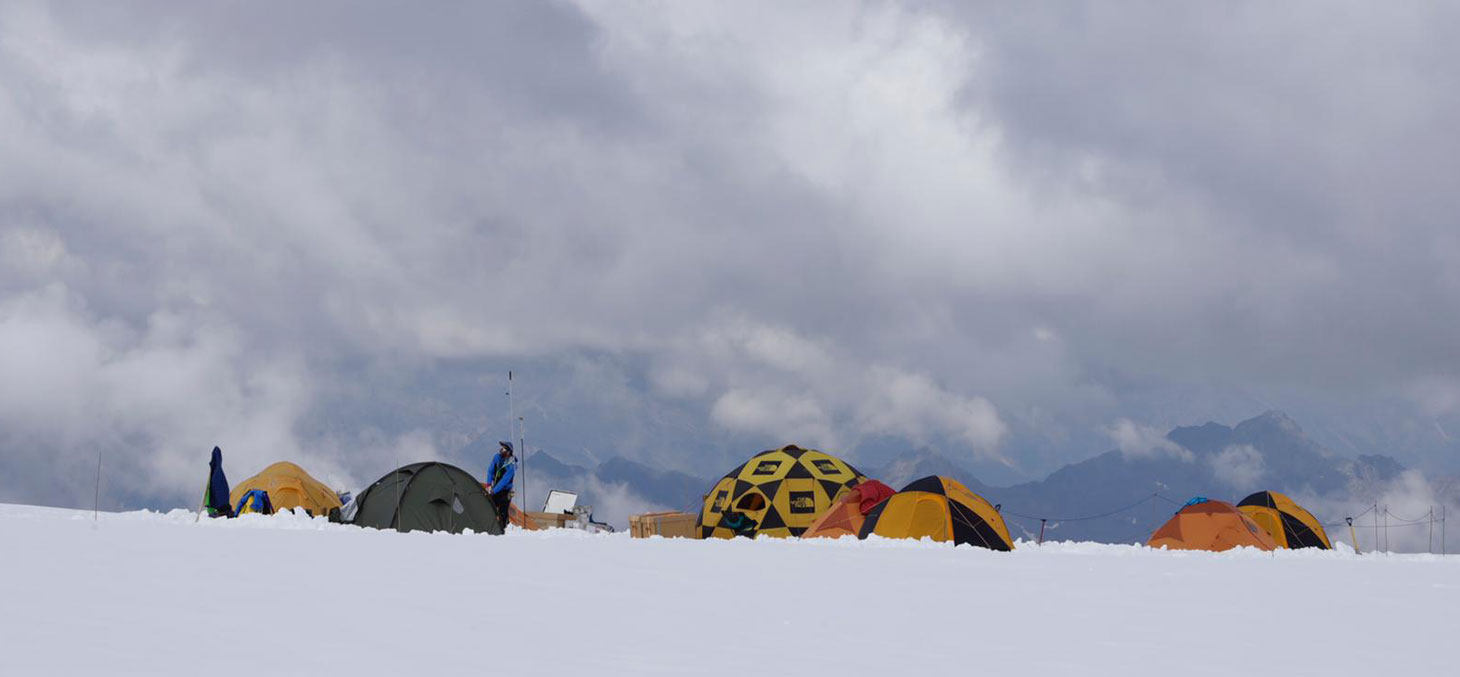 Glaciers threatened by climate change: scientists set up camp at 4100 meters to save the "memory" of the Grand Combin
on the September 14, 2020
Monday, September 14, a team of Italian and Swiss scientists reach the Corbassier glacier, on the Grand Combin massif, set up camp at 4.100 meters, to extract three ice cores and deliver two of them to the dedicated 'ice sanctuary' that will be set up in Antarctica by the Ice Memory international programme.
Understanding past climate and environment helps us to anticipate future changes. Mountain glaciers hold the memory of the region's climate and environment, but they are retreating unrelentingly due to global warming, putting this priceless scientific heritage in danger. It could simply disappear. Humanity cannot afford to lose such vital information.
6 glaciologists and paleoclimatologists from the National Research Council (Isp-Cnr), Ca' Foscari University of Venice, and the Swiss Paul Scherrer Institut (PSI) will live and work on the Grand Combin glacier. Decent meteorological conditions will prove essential to the success of the expedition, as the only way in and out is by helicopter. The group will be supported by other colleagues, who will follow the mission from the base camp in Ollomont (Aosta Valley, North-Western Italy).
The goal is to extract 3 ice cores, 80 meters deep and 7,5 cm in diameter. These will be the very first continuous ice cores to bedrock depth to ever be recovered from the Grand Combin glacier. Two of them will be stored in the purpose-built archive located in the Concordia Station on the Antarctic Plateau, planned in the Ice Memory program. The other will be analyzed in the Ca' Foscari - CNR joint labs in Venice and at the PSI.
The mission on the Grand Combin is the first in a series of expeditions funded by the Italian Ministry of Education, University and Research, which will continue with the Italian glaciers on Monte Rosa, Marmolada, Montasio, and Calderone. Ice Memory program benefits from Didier et Martine Primat Foundation support.
Updated on September 16, 2020